Price:
£298.99
Ex Tax: £249.16
Product Code:
WG250-PK/A
Delivery Charge:
£
Weight:
16.00 kg
Size (LxWxH):
28.50 cm x 47.00 cm x 32.00 cm
(
0
/5)
0 reviews
Write a review
WG250-PK/A With Diamond Truing Tool
A wet stone sharpening system with a range of high quality jigs and accessories is essential for many woodworkers and is also an extremely useful tool for general household tasks, such as the sharpening of knives, gardening tools and many other items. The WG250 is the result of research carried out with a number of renowned turners and woodworkers who looked at the other machines on the market and advised what they thought was needed to improve on what was available. There are a number of features that make this machine stand out from the competition - some small but significant details as well as some major points of difference to most of its rivals.
Support Arm Extension:

Profiled Leather Strop Wheel:

Machine Cover:

Variable Speed:

Adjustable Torque:

Leather Honing Wheel:

Drip Guard:

Integral Storage Tray:

Honing Wheel Size:230 x 30 mm
Speeds:90 - 150 rpm / 0.4 - 0.7 M/second
Size:H320 x W470 x D285 mm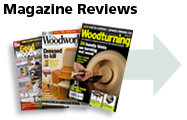 "Ease of use: 96% Versatility: 98% Build quality: 98%"
Woodturning
It Has the Edge!!!!
just got this new sharpening system and even without any special jigs (cos they are not in yet) my tools are sharper than ever. I think a demo dvd should have been in the box or a...
Read Full Review
gomakesomeshavings
FOR THE VERY BEST OFFERS ON MACHINERY AND TOOLING - PLEASE GIVE US A CALL ON 01253 425 793 WE ARE HERE TO HELP
Grinders and Sharpeners
Dimensions L x W x H
285mm x 470mm x 320mm
Power
160W
Wheel Size
Stone - 250 x 50 mm Honing Wheel - 230 x 30mm
Speed
90 - 150 rpm / 0.4 - 0.7 M/second
Weight
16 kg
Write a review
Note:
HTML is not translated!